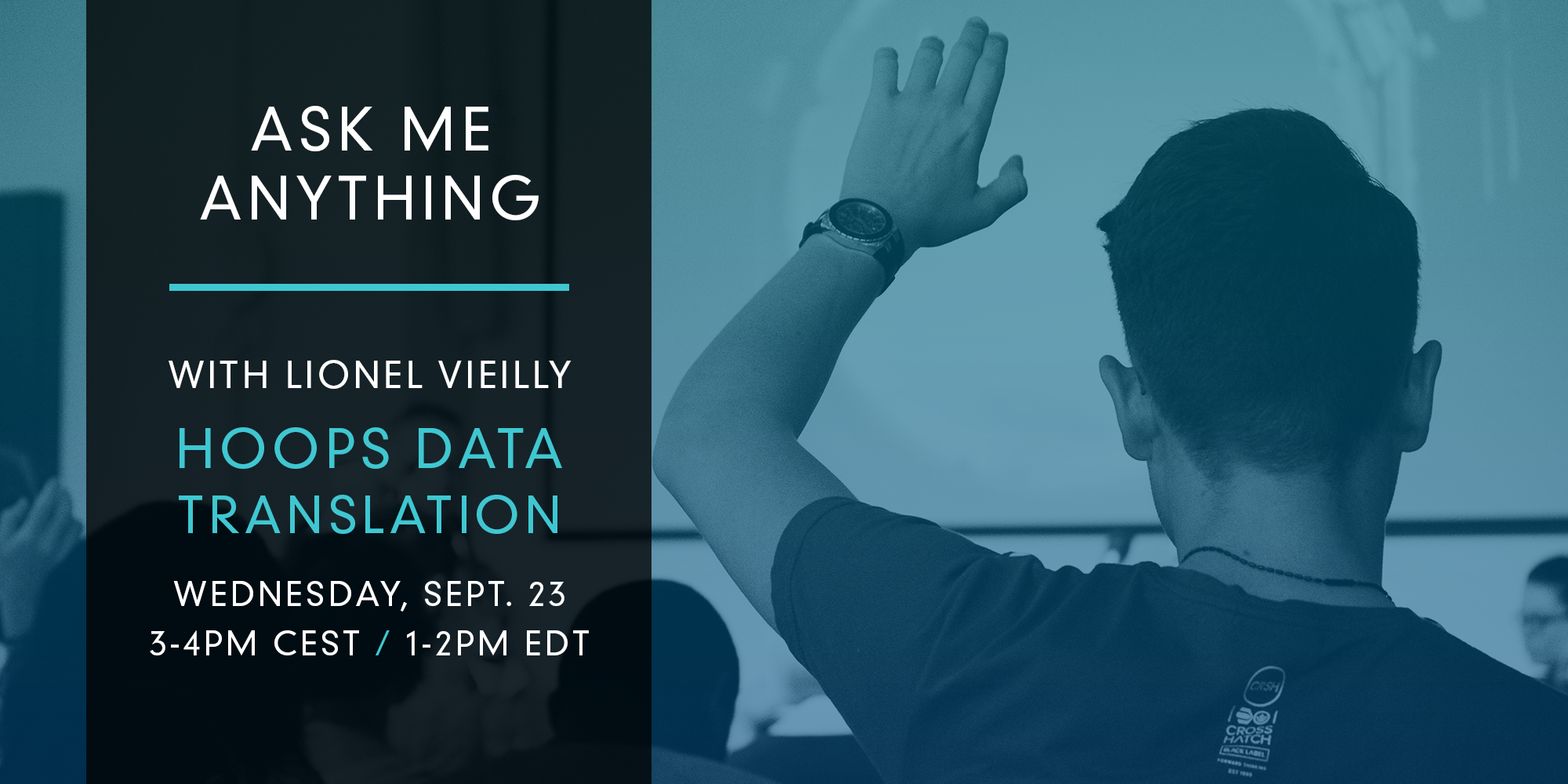 Ask me anything: CAD Data Translation
Ask our Data Translation Product Manager, Lionel Vieilly, anything. Questions about our current state of data translation and publishing, product roadmap questions, industry questions, random questions, questions about his car, any kind of question.


Join us live on Wednesday, September 23rd from 3-4 pm CEST or 1-2 pm EDT.